Reach & Teach Educational Opportunities
6Farm Socks
6 Minnesota Farms + 6 Breeds of Animals = 70.6 lbs Combed or Sheared Fiber = 399 Pairs of Luxurious Socks!
Your purchase of these luxurious socks is a gift to our farms & the people we host as visitors. 5% of every sale benefits the educational programs of our nonprofit agritourism organization."
North Star Farm Tour + Textile Center + TIM+THOM = Fashion!
In 2019  members of NSFT reached out to Minneapolis-based fashion designers Tim & Thom Navarro to ask what it would take for farm fiber to become haute couture. Those discussions led to a first-ever collaboration among nine farms that donated fiber, Textile Center's renown fiber artist Tracy Krumm as the weaver and felter of custom fabrics, and the twin brothers who run the private TIM+THOM label.
A private party at Windswept Hill Farm, co-sponsored by Black Fashion Week, revealed the man's suit and five-piece woman's ensemble to the farm and fashion audience. Then the two garments were  on display at Windswept Hill Farm for the 2019  tour  before a busy week at Black Fashion Week events and their ultimate destination: the runway of the 25th Anniversary Gala of Textile Center on Oct. 21, 2019.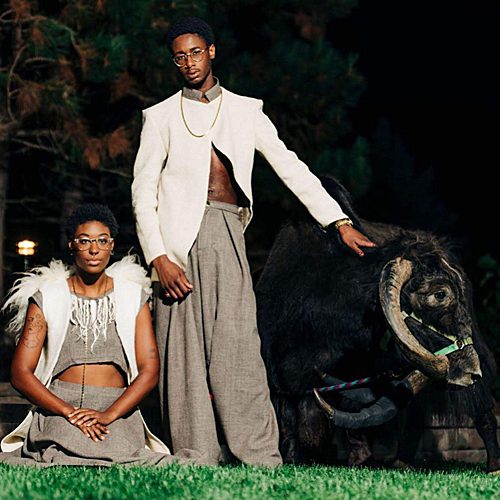 2019 Inugural Sock Project
In 2019 we created our inaugural sock project. 100 lbs of wool and alpaca fiber was processed at Rach-Al-Paca Mill in Hastings, MN, and then knit into socks by a 100-year-old antique machine at Northland Woolens in Nelson, MN. Because they are 80% wool and alpaca farm-raised in Minnesota, they were the first wearable fashion garment to qualify for the Minnesota Grown label. Even more special is the decision by Minnesota Grown to partner with us and give us a grant for the label and information posters. The Inugural project was displayed at Minnesota Grown's 2019 Minnesota State Fair Booth.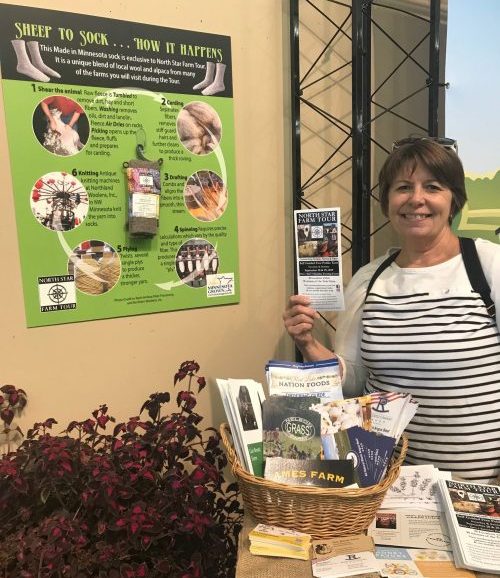 Educating Our Youth
Three of our member farms were invited to provide fiber for the Farm 2 Fashion project in 2019 where two local fashion designers created garments from sheep, alpaca, and yak fibers.  Watch the video to learn more about this project and how our clothing goes from sheep to yarn, to fabric.
Rotem Tamir, Making as Catalyst for Remembering – Textile Center
Learn more about the project member Wendy Wustenberg participated in with artist Rotem Tamir.